Home Security
ADT

®- THE BEST SECURITY AT YOUR COMMAND

Help protect what matters most with ADT® Monitored Home Security Systems. A single home security system can help protect your family from burglary, fire, carbon monoxide and more.
ADT® trained professionals are available 24 hours a day, seven days a week.

See All of Our Home Solutions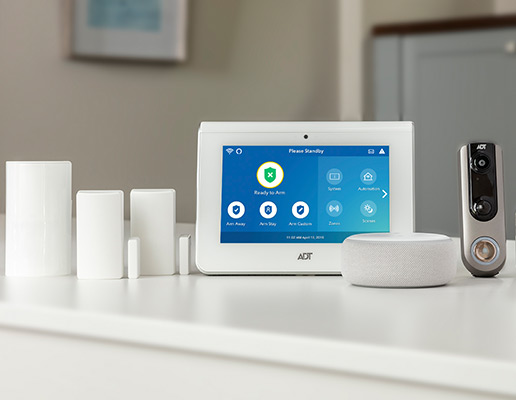 24-Hour Monitoring by Trained
ADT

® Professionals

ADT®-Trained Professionals monitor your system 24/7 to help your home and family are always safe from all threats and intruders.
Real Time Access to
First Responders
If your home alarm triggers, ADT® will be in touch with you instantly, offering potentially life saving assistance when you need it most.
Theft and
Break-In Protection
When your burglar alarm is triggered, an ADT® Professional will immediately contact first responders if your home and family are in danger.
Fire, Smoke and Carbon Monoxide Protection
When natural disaster strikes, ADT® helps to protect your family from even the silent killers such as carbon monoxide, smoke and fire.
Home Automation
ADT Control

® Standout Features

ADT Control® brings a new layer to your home security system. It has never been easier to implement automation into your home, and with the comprehensive mobile app from ADT® available on all smart phones, you can control your home from anywhere you go.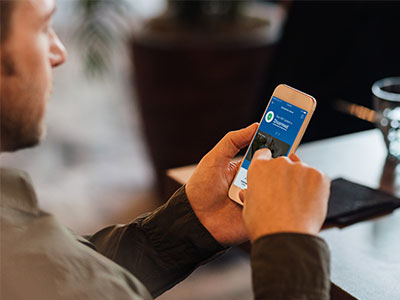 Automate Your
Security System
Customize your ADT® -Monitored Security System around your daily routine. Schedule automated light settings, lock/unlock doors, control temperature and more.
Remotely Arm and
Disarm Your System
Forgot to set your home alarm system? Nationwide Security Services got you covered. You deserve to be protected with one of the BEST Home Security Companies! With ADT Control®, easily control the status of your alarm from anywhere, straight from your smartphone, tablet or laptop.
Customizable Email and
Text Notifications
With ADT Control®, you can create customized alerts that will be sent directly to you via email, text or phone. In the event of an emergency, ADT® always keeps you informed.
Secure Access to a
Live Feed of Your Home
Wherever you are, gain access to a live feed of your home with ADT Control®. Make sure the kids got home safely from school or double check the oven is off, right from your smartphone.
How
ADT

® Helps to Protect Your Family

With Nationwide Security Services and an ADT Authorized Dealer ® you are just a few simple steps away from protecting your home. Speak to one of our representatives and learn how easy it is to help secure your family from all types of threats, including intruders, fire, and carbon monoxide. Choose what packages fits your needs, and Let ADT® do the rest!

Free Quote
Choose Your System
Speak to one of our Representatives, choose the home security system that best meets your needs, and schedule your installation appointment.