One more step...
Please fill out the information below so one of our qualified representatives can give you the most accurate quote for your home security needs.
---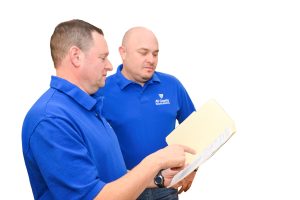 "…..I need to research home security company near me….."
When homeowners in NJ, NY, and PA think to themselves, "I need to research home security company near me," it's not long before they discover their best option: All County Security.
The company is owned and operated by Lawrence  Silberman and Bruce Ginsberg.  Two professionals who are passionate about the safety of their neighbors. The Tri-State area is their home, too.  So in the 1990s, they teamed up to help safeguard homes throughout their community
Since then, All County Security has maintained a track record of unwavering customer support. All County Security  offering the best of both worlds for local families: best-in-class security solutions coupled with personalized service. As qualified specialists, Larry and Bruce have more than four decades of combined industry experience. Together, they've installed reliable and easy-to-use security features in more than 100,000 homes.
All County Security proudly offer ADT® Home Security Monitoring Systems.  Lawrence  Silberman and Bruce Ginsberg believe everyone should have access to top-of-the-line home security and home automation products. ADT® is the largest provider of home security monitoring  in the US and has been providing industry-leading solutions to homeowners for more than a century. Now, they've introduced the innovative ADT Pulse system®, an automated solution All County Security offers to help homeowners keep their homes protected and comfortable 24/7.
Have a look at our packages!
Why Should I Consider Home Security Company Near Me?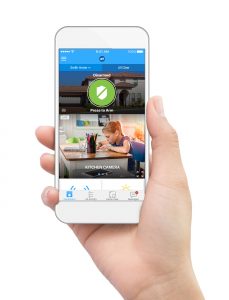 All County Security knows that choosing a company to oversee the safety of your home and family demands careful consideration. There are many home security options available, but if you're seeking a security company in New Jersey, New York, or Pennsylvania, only a local company can provide:
Outstanding Security Solutions with Personalized Service


The reason so many homeowners search for "home security company near me" is because they know a locally-based team can provide a higher level of support. Choosing All County Security for your security alarm services means you'll receive prompt assistance tailored to your needs. This team is local enough to support each client individually, so you can rest assured a centrally-located expert will be right there, ready to help when you need it. You'll also have access to the best available products and features, as ADT has a longstanding history of maintaining the highest standards for home security.

Proven experience

When it comes to something as important as the safety of your home and family, there's no room for risk-taking. Entrusting this responsibility with just anyone could leave your home vulnerable, and only a team with decades of experience can provide top-notch protection. Not only have Larry and Bruce installed systems in more than 100,000 local homes; they are also active members of national, state, and regional associations, including the NBFAA. Their experience sets them apart as the area's premier provider of residential security solutions.

Real, live customer support

If you're in need of home security assistance, the last thing you need when you call for help is a robotic operator or a lengthy automated menu. When you call All County Security, you'll be connected with a real, live human. In fact, they even employ their own customer service representatives, so a highly-trained technician will be available to answer any question you may have.
Nationwide Security Services
ADT Authorized Dealer
WE are proudly serving the entirety of New Jersey, New York and Pennsylvania
Home office: 100 N 18th St Suite #300, Philadelphia, PA 19103
Find your location – call (844) 252-7611
Email: sales@allcountysecurity.com
Hours:
Monday

8AM–5PM

Tuesday

8AM–5PM

Wednesday

8AM–5PM

Thursday

8AM–5PM

Friday

8AM–5PM

Saturday

8AM–5PM

Sunday

Closed
Phone: (844) 252-7611