One more step...
Please fill out the information below so one of our qualified representatives can give you the most accurate quote for your home security needs.
---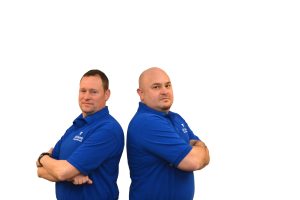 5 Qualities to Look for in Security Installation Companies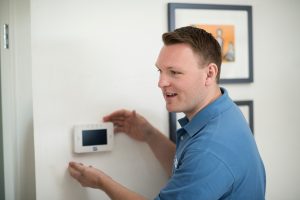 When it comes to home security installation companies , you need the very best. The safety of your home and family depends on it! Quality is most important, both in terms of service and equipment. But how do we define quality in the realm of home security? There are a few key factors that determine it, which we've outlined below. If you're seeking a security installation team to safeguard your home, look for the following five factors to ensure the best protection.
5 Must-Have Qualities of Security Installation Companies
1 – Proven Experience
Best practices in home security are not learned overnight. Companies become skilled in installations and highly knowledgeable about products through years of experience. Look for a company with at least a decade of experience in home installations to ensure expertise. Also, make sure the team you're considering is licensed and certified to perform work in your area. Memberships to local, state, or national security associations, such as the NBFAA, also demonstrate industry experience.
2 – Leading Solutions
The quality of your home security is only as good as the systems installed. Ask which products the company uses, and make sure they are industry-leading solutions. For the greatest peace of mind, seek companies who use ADT security systems. Their solutions use cutting-edge technology to keep more than 6.4 million homes in the U.S. protected 24/7. From keypads to motion detectors and cameras, you can choose from a variety of high-quality security options.
3 – Outstanding Service
You want to know your home security needs and inquiries will be addressed promptly and courteously. Yet, too many customers struggle with automated customer service when they call for assistance. Your concerns should be important to the security company you're considering. Do they have real, live people who provide assistance and answer your questions? Are trained techs available to help you when you need it most? Ask these questions to be sure you'll receive quality of service when it truly matters.
4 – A Range of Services
While the quality of service is most important, the variety of service also plays an important role in meeting your home security needs. When companies offer a range security installation options, you can choose those that best fit your home. Some homeowners want the ability to watch their home security camera footage in real time, from anywhere. Others simply need ongoing monitoring for fire and burglar protection. Make sure the options the company offers align with your expectations.
5 – Local Awareness
Lastly, there is simply no substitute for the level of service you'll get with a local company. Security companies with knowledge of your area understand the concerns and needs of the community. They live and work in your neighborhoods, so they have an unwavering commitment to keep local families safe. Additionally, they can provide prompt assistance when you need it. You won't have to wait days or weeks for a technician to perform a security installation or repair. Local companies already have technicians working in the area, so you can expect prompt response times.
All County Security ADT Authorized Dealer proudly embraces all of the qualities described above. Their team has decades of experience and has performed more than 100,000 security installations throughout the tri-state area. They use ADT solutions to provide best-in-class home protection and ensure the quality of customer service by employing trained local techs. All County Security is also local enough to support each client individually, so your questions and concerns will always be addressed. To request a quote for security installation, call (844) 252-7611 or visit fill out a form online.